1. An Introduction to Maximo Software: Unlocking the Power of Maintenance Management
Have you ever wondered how large organizations efficiently manage their maintenance operations and keep their assets running smoothly? The answer lies in the advanced technology of Maximo software. Developed by IBM, Maximo is a comprehensive maintenance management solution that allows businesses to streamline their maintenance processes, optimize asset performance, and reduce operational costs. In this article, we will take you on a journey to discover the ins and outs of Maximo software and how it can revolutionize your maintenance operations. So, fasten your seatbelts, and let's dive into the world of Maximo!
2. Understanding Maximo Software: Definition and Background
2.1 What is Maximo Software?
At its core, Maximo software is an enterprise asset management (EAM) system that serves as a central repository for managing and maintaining various assets of an organization. These assets can include anything from production equipment and machinery to road networks and utility infrastructure. Maximo offers a holistic approach to asset management by providing tools and functionalities to effectively plan, schedule, track, and analyze maintenance activities.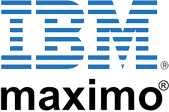 2.2 A Brief Look into the History
Maximo was first introduced in the late 1990s and has evolved over the years to become one of the most trusted and widely used EAM solutions in the industry. Initially, it was designed primarily for managing physical assets, but with the advancements in technology and growing customer demands, Maximo has expanded its capabilities to handle a diverse range of assets and their associated maintenance processes. Today, it is equipped with cutting-edge features like Internet of Things (IoT) integration, predictive maintenance analytics, and mobile accessibility.
3. The Key Concepts and Significance of Maximo Software
3.1 Streamlining Maintenance Processes
One of the key benefits of Maximo software is its ability to streamline maintenance processes. It provides a centralized platform where maintenance teams can record, track, and manage all their work orders, service requests, and preventive maintenance activities. By automating routine tasks and providing real-time visibility into the status of assets, Maximo eliminates manual inefficiencies and allows teams to focus on critical maintenance tasks.
3.2 Optimizing Asset Performance
In today's fast-paced business landscape, organizations need to maximize the performance and lifespan of their assets to stay competitive. Maximo software offers advanced features like asset hierarchy management, condition monitoring, and failure analysis tools that enable proactive maintenance strategies. By identifying potential issues beforehand and implementing timely repairs or replacements, businesses can optimize asset performance, minimize downtime, and ensure uninterrupted operations.
3.3 Reducing Operational Costs
Efficient maintenance management directly impacts an organization's bottom line. With Maximo software, businesses can optimize their maintenance schedules, assign resources effectively, and minimize equipment breakdowns. By reducing unplanned downtime and extending asset lifecycles, Maximo helps minimize costly repairs, increase asset availability, and significantly reduce operational costs.
So far, we have covered the introductory aspects of Maximo software, its definition, background, and highlighted some key concepts and significance. However, this is just the tip of the iceberg. In the upcoming sections, we will explore the diverse features and functionalities of Maximo in more detail, along with practical examples of how it can enhance maintenance operations across multiple industries. Stay with us as we unlock the full potential of Maximo software and discover its transformative capabilities.
4. Getting Started with Maximo Software: A Step-by-Step Guide
4.1 Installing Maximo Software
Before you can unlock the power of Maximo Software, you need to install it on your computer. Installing Maximo is a straightforward process that involves downloading the software, running the installer, and following the on-screen instructions. Once installed, you'll be ready to dive into the world of asset management.
4.2 Familiarizing Yourself with the User Interface
When you first launch Maximo, you'll encounter a user-friendly interface that provides easy access to various modules and features. Take some time to familiarize yourself with the different sections, menus, and icons to navigate effortlessly through the software. Remember, Maximo is designed to streamline your workflow, so don't hesitate to click around and explore its capabilities.
4.3 Configuring Maximo to Fit Your Needs
Maximo offers a high level of customization to cater to the unique requirements of your organization. By tweaking the settings and configurations, you can tailor the software to align perfectly with your business processes. Whether you need to create custom fields, modify workflows, or define user access levels, Maximo provides the flexibility to configure it based on your specific needs.
4.4 Integrating Maximo with Existing Systems
Maximo is a powerful tool that can integrate seamlessly with your existing software ecosystem. From Enterprise Resource Planning (ERP) systems to Internet of Things (IoT) devices, Maximo can be connected to various data sources and applications, providing a centralized platform for managing and analyzing asset information. By integrating Maximo, you can harness the full potential of your organization's data and leverage it to make informed decisions.
4.5 Training and Support Resources
To maximize your efficiency and productivity with Maximo, it's crucial to leverage the available training and support resources. Whether you're a beginner looking to grasp the basics or an advanced user aiming to explore advanced functionalities, there are plenty of training courses, online tutorials, and user communities where you can learn from experts and share insights with fellow users. The more you invest in learning and staying updated, the more proficient you'll become in utilizing Maximo to its fullest potential.
5. Unlocking Greater Efficiency with Maximo Software
5.1 Streamlining Work Order Management
Maximo software allows you to create, track, and manage work orders in a highly efficient manner. Through a centralized platform, you can automate work order generation, optimize resource allocation, and monitor progress in real-time. By streamlining work order management, you can minimize downtime, reduce costs, and ensure tasks are completed in a timely manner, boosting overall operational efficiency.
5.2 Optimizing Preventive Maintenance
One of the core benefits of Maximo is its ability to optimize preventive maintenance strategies. By utilizing data-driven insights, Maximo helps you determine the ideal maintenance schedules based on asset performance, usage patterns, and historical data. This proactive approach minimizes unexpected breakdowns, extends asset lifecycles, and reduces the likelihood of costly repairs. With Maximo, you can shift from reactive maintenance to a proactive maintenance regime, ensuring maximum uptime and optimal asset performance.
5.3 Enhancing Inventory and Spare Parts Management
Inventory management can be a complex and time-consuming process. However, with Maximo, you gain complete visibility and control over your inventory levels and spare parts. By leveraging features like automatic reorder points, stock tracking, and barcode scanning, Maximo simplifies inventory management, ensures accurate stock levels, and eliminates the risk of stockouts or overstocking. This leads to reduced inventory holding costs, improved procurement processes, and enhanced overall supply chain efficiency.
5.4 Streamlining Asset Tracking and Condition Monitoring
With Maximo's asset tracking and condition monitoring capabilities, you can closely monitor the health and performance of your assets. Through sensors, IoT integration, and predictive analytics, Maximo enables proactive monitoring of asset condition, facilitating timely maintenance and minimizing unplanned downtime. By leveraging this functionality, you can move from reactive repairs to predictive maintenance, enhancing asset longevity and overall operational efficiency.
6. Overcoming Challenges and Maximizing the Potential of Maximo Software
6.1 Ensuring Proper Data Management
To harness the full potential of Maximo, it's crucial to establish robust data management practices. This includes ensuring data accuracy, completeness, and consistency. By regularly updating asset information, validating data inputs, and conducting data audits, you can maintain a reliable and dependable database within Maximo. This, in turn, allows you to make informed decisions, generate meaningful reports, and optimize asset performance effectively.
6.2 Engaging Stakeholders and Champions
When implementing Maximo software, it's essential to engage key stakeholders and champions throughout the process. By involving maintenance teams, operations personnel, and management early on, you can gain valuable insights and ensure a smooth transition. Building a team of Maximo enthusiasts who understand its benefits and functionalities will drive higher adoption rates and maximize the software's potential to transform your organization.
6.3 Continuous Improvement and Adaptation
Maximo software is not a one-size-fits-all solution. As your organization evolves and industry practices change, it's important to continuously evaluate and adapt your Maximo configuration. Regularly revisit your workflows, configurations, and settings to ensure they align with your current business needs. Embracing a culture of continuous improvement ensures that Maximo remains a valuable asset management tool that grows alongside your organization.
6.4 Expert Support and Continuous Learning
Utilizing Maximo to its fullest potential requires ongoing support and continuous learning. As you encounter challenges or seek to explore advanced features, it's beneficial to rely on expert support channels provided by the software vendor or participate in user communities. Additionally, staying up to date with the latest Maximo updates, attending training courses, and engaging in online forums will enable you to continuously enhance your skills and unlock the full capabilities of Maximo software.
7. Exploring Alternatives: Other Enterprise Asset Management Software
7.1. AssetWorks
When it comes to alternatives to Maximo software, one notable option is AssetWorks. This enterprise asset management software offers similar functionalities to Maximo, allowing organizations to streamline their asset management processes effectively. AssetWorks provides features such as asset tracking, maintenance management, workflow automation, and reporting and analytics. While Maximo may be more widely recognized in the industry, AssetWorks is often praised for its user-friendly interface and quick implementation time.
7.2. SAP Enterprise Asset Management
SAP, a renowned provider of enterprise solutions, also offers its own Enterprise Asset Management (EAM) software. SAP EAM provides comprehensive asset management capabilities, including maintenance planning, asset tracking, and resource management. One advantage of SAP EAM is its seamless integration with other SAP modules, allowing for a unified approach to business operations. However, it's worth noting that SAP EAM's licensing costs can be higher than other alternatives, making it a better fit for large-scale enterprises.
8. Maximizing the Potential: Best Practices for Maximo Implementation
8.1. Clearly Define Objectives and Requirements
Before implementing Maximo software, it's crucial to have a clear understanding of your organization's objectives and requirements. Clearly defining what you hope to achieve through Maximo will help you tailor the software to meet your specific needs. Take the time to assess your existing processes, identify areas for improvement, and translate them into well-defined objectives.
8.2. Involve Key Stakeholders
To ensure a successful implementation, it's essential to involve key stakeholders from the beginning. Engage with departments that will be directly impacted by the software, such as maintenance, procurement, and finance. Their input and collaboration will not only help in identifying potential challenges but also enable a smoother transition and increased acceptance among the workforce.
8.3. Provide Adequate Training
A common pitfall during software implementation is neglecting the importance of proper training. Maximo offers a wide range of functionalities, and it's crucial to equip your workforce with the necessary knowledge to utilize the software effectively. Invest in comprehensive training programs that cater to different user levels, including administrators, managers, and end-users. This will empower your team to make the most of the software's capabilities.
8.4. Regularly Evaluate and Optimize Processes
Implementing Maximo software is not a one-time fix but a continuous journey towards improved asset management. Regularly evaluate your processes and workflows, identifying areas that can be further optimized. Leverage Maximo's analytical capabilities to gain insights into asset performance, maintenance trends, and resource allocation. By continuously refining your processes, you can maximize the benefits of using Maximo in the long run.
9. Unleashing the Power of Maximo: Driving Efficiency and Boosting Asset Performance
With its robust features and comprehensive functionalities, Maximo software has the potential to revolutionize the way organizations manage their assets. By centralizing asset data, automating maintenance workflows, and providing powerful analytics, Maximo enables businesses to drive efficiency, reduce costs, and boost asset performance.
Imagine having complete visibility into your asset lifecycle, easily identifying bottlenecks, streamlining maintenance processes, and minimizing downtime. Maximo empowers you to proactively manage assets, preventing potential failures, and minimizing the impact on operations. It's like having a well-oiled machine running smoothly, helping you stay ahead of the curve in a highly competitive business landscape.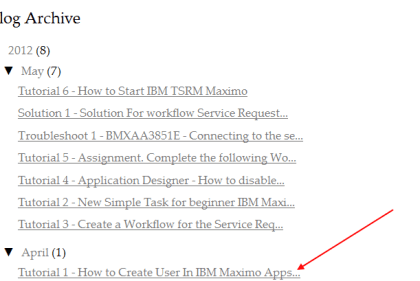 By implementing Maximo and following best practices, you can unlock the full potential of your assets, unleashing a wave of productivity and profitability. With Maximo as your trusted asset management companion, you can confidently navigate the complexities of your industry, knowing that your assets are optimized for maximum performance.
Frequently Asked Questions
1. What is Maximo software and how can it benefit me?
Maximo software is an enterprise asset management (EAM) system that helps organizations efficiently manage their assets, such as equipment, facilities, and infrastructure. It allows you to streamline maintenance processes, schedule preventive maintenance, track inventory, and improve overall asset performance. Using Maximo software can enhance productivity, reduce costs, and extend the lifespan of your assets.
2. How can I get started with Maximo software?
To get started with Maximo software, you need to first acquire the software license from IBM, the company behind Maximo. Once you have the license, you can install the software on your organization's servers or opt for a cloud-based solution. It is recommended to engage with a certified Maximo consultant or developer to assist with the installation, configuration, and customization process to align Maximo with your specific business needs.
3. Can Maximo software be integrated with other business systems?
Yes, Maximo software is highly flexible and can be easily integrated with other business systems. It supports various integration methods such as web services, APIs, and file-based imports/exports. By integrating Maximo with other systems such as ERP, GIS, or IoT platforms, you can achieve seamless data exchange, automate processes, and gain a comprehensive view of your asset management ecosystem.
4. How can Maximo software help with compliance and regulatory requirements?
Maximo software offers robust features to support compliance with regulatory requirements and standards. It enables you to create and maintain a centralized repository of asset-related documentation, track inspections and audits, escalate non-compliance issues, and generate compliance reports. With powerful reporting and analytics capabilities, Maximo helps ensure adherence to regulations, standards, and best practices in your industry.
5. Is training available to help users become proficient with Maximo software?
Yes, IBM provides comprehensive training options for Maximo software. They offer instructor-led training, virtual classrooms, and self-paced online courses covering various aspects of Maximo functionality and administration. Additionally, there are abundant resources available such as user guides, forums, and knowledge bases to support users in learning and troubleshooting Maximo. You can consult IBM's website or contact their support team to explore the available training options.